Company history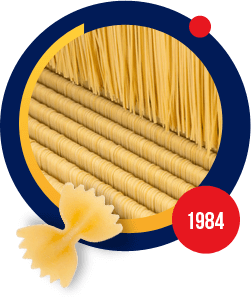 It all started in 1991 ...
when the management of the Goliard brand decided to create a company dealing in the production and sale of pasta. The company, which was established in the small town of Rędziny (near Częstochowa), 4 years later was renamed Goliard Sp. z o.o.
New technologies
Together with the growing interest in our products, as well as the growing market needs, we have introduced new technological lines. They allowed to create short forms such as gimlets, elbows, shells, tubes and many other types of pasta. The highest quality Durum wheat flour served as the base for their production. Soon, our pasta products included spaghetti and spaghetti. However, we did not stop at this ...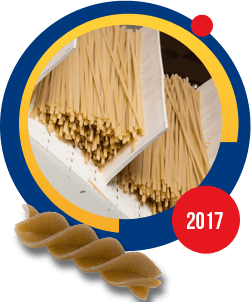 Our clients' trust has motivated us to work even better ...
Because we constantly care about the highest quality of our products, we decided to open our own laboratory. It is there that all raw materials and finished products are checked in terms of all the requirements of the European Union. Thanks to this, anyone who uses Goliard products on the store shelf can be sure that they are safe and of the highest quality.
We focus on development.
We are a company that constantly invests in the development and brand awareness, which is why we are introducing newer products to the market. We decided to introduce flavored pasta (with spinach, spinach and tomatoes, as well as spelled flour), pastes made of quail eggs, as well as crispbread.